Introducing Our New Website!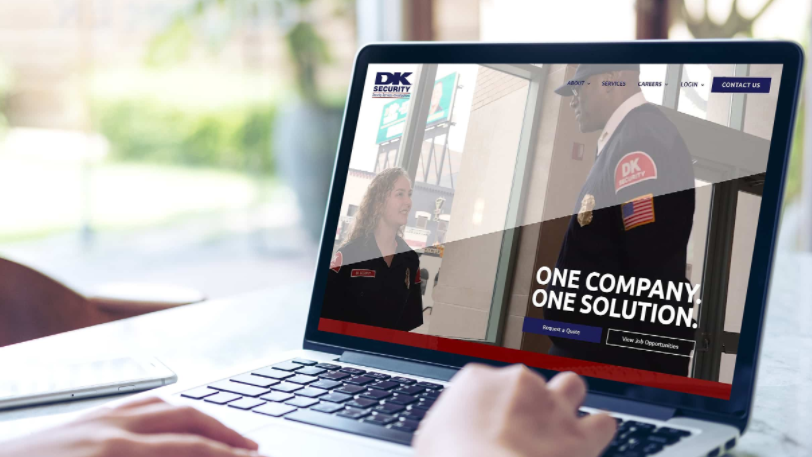 DK Security is proud to announce the launch of our new website.
Through the journey of creating this website, it was our goal to accomplish the following:
Validate DK Security's competitive edge in the private security industry with our dedicated officers, our range of

security service solutions, and the value of our hospitality security standards.
Highlight our current officers and

alumni, along with presenting

opportunities

for future DK employees.
Showcase the non-profit organizations that DK Security supports both local and globally.
Maintain the overall theme of our company values and culture throughout the site.
Our new site boasts a clean look, with new features and updated photography throughout. We have revised our Contact Us page to include a "Request a Quote" button for our security services. Our Meet the Team page features DK's management team. By clicking on each photo, you can learn more about our leaders and their specialties. We also emphasize our stewardship efforts and display a historical timeline, highlighting DK's accomplishments over the years on our About Us page. Lastly, we would like to introduce you to our Blog and News page. Going forward, we will communicate regularly through our blog and provide news articles featuring DK Security, our officers, and our clients.
As you scroll through our pages, we would like to draw special attention to our videos. In a collaboration with Voyage Pictures, we have created four videos for our new website. On our Home Page, you can view our company profile video. On our newly designed Careers page, you will meet three of our officers: Binti, Mike, and Lydia. Each with their own unique story.
The final product is the result of a partnership between DK's marketing team and Digital Concrete. It was a fun and creative process over the last several months working with Sean of Digital Concrete and we could not be happier with the results. We would love to hear your feedback! Please reach out to us and let us know what you think: contactus@dksecurity.com